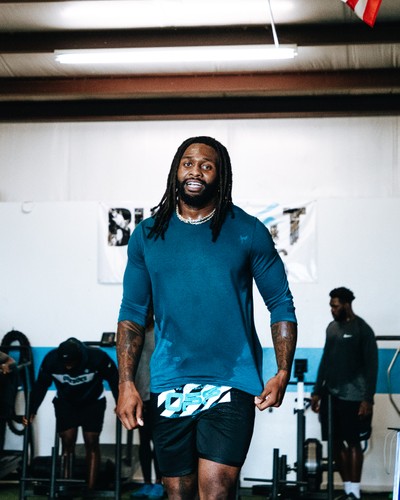 KAVON FRAZIER, OWNER
NFL Veteran Safety
A Michigan Native who was drafted by the Dallas Cowboys (2016-2019) and played safety for the Miami Dolphins in the 2020 NFL season . Frazier went to Central Michigan university, where he graduated with a Bachelors degree in three and a half years before going out to Fit Speed in Davies, Florida to train for the combine. He trained with top trainers including Jamal Liggins in California and at Stars with Jason David. At the combine he wasn't able to perform because of a foot injury but bench pressed 225 18 times. At Pro Day he ran a 4.48 40 yard dash, jumped a 40.5 vertical and jumped 10.8 in the broad jump. Frazier experienced it all and will be there helping players out along the way.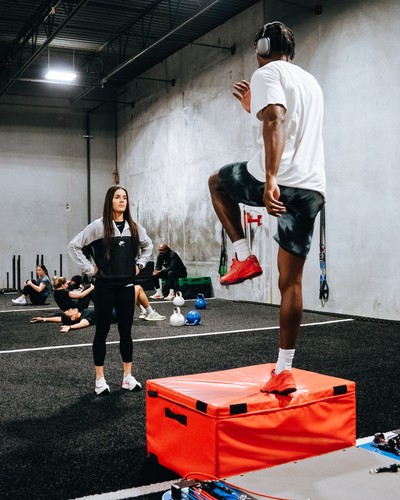 KECIA MCKENZIE, OWNER
PT, DPT
Kecia's ultimate goal is keeping athletes competitive and on the field. Kecia is one of the top sports medicine physical therapists in the DFW area. She specializes in sport specific rehabilitation, manual therapy and hands on clinical skills. Kecia's objective with athletes is functional movement assessments, preventative medicine, and return to sport in optimal shape. She is the physical therapist for a large number of NFL athletes and specializes in the programming and coordination of care for professional athletes. She is active in crossfit and jiu jitsu and utilizes these sports to assist her in the treatment of high level athletes.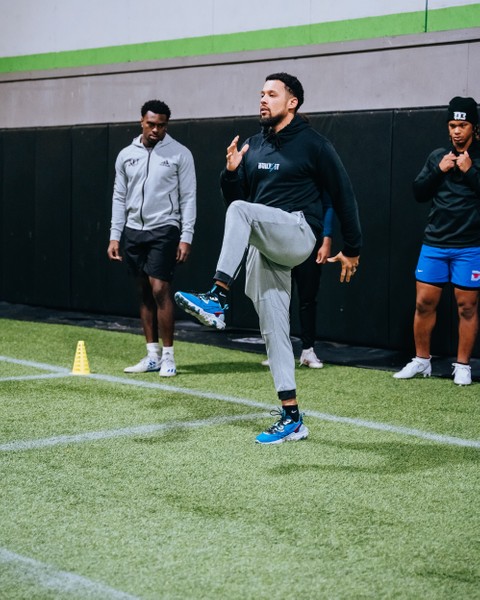 JACOB "CHICO" MORALES
Director of Performance MS, CSCS
Chico is passionate about helping athletes reach their optimal athleticism and bridge the gap between sports science and training. As Director of Performance, Chico is a Certified Strength and Conditioning Specialist/Performance Trainer who specializes in professional athlete development. His experience working with NFL, NBA, Pro Day Training, and high level gymnasts allows for a versatile approach to performance training. Chico graduated with a B.S. in Kinesiology from Tarleton State University, where he played basketball. Amassing many wins and back to back final four and elite eight appearances in the NCAA D2 National Tournament. Chico obtained a Master of Science (M.S.) in Exercise and Sports Science from Texas State University. Chico applies his athletic experience and education to inspire athletes to develop their peak athleticism.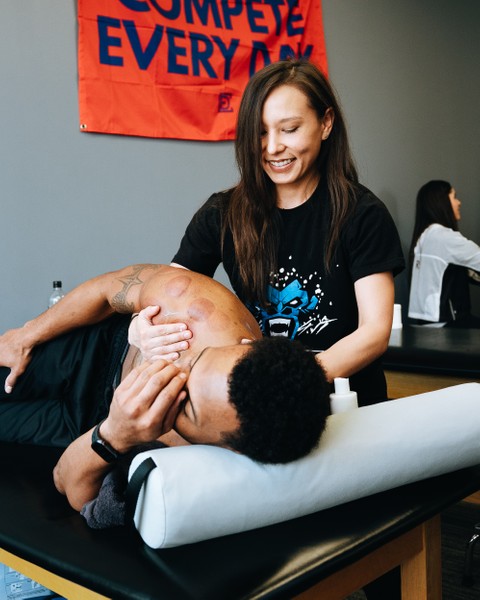 KATELYN BRIGHT
LMT, RYT200
Katelyn Bright is a highly trained Licensed Massage Therapist with over 9 years of Therapeutic Massage and Bodywork experience. Originally from Odessa, TX, she operated her private massage therapy practice for 6 years where she worked with the general population and sport specific clientele. Katelyn joined Built 4 It Athletics in early 2020, assisting with the Combine Training group and most recently working with Professional and Elite Athletes. Kate was the preferred massage therapist for the Cincinnati Bengals in Super Bowl 56 (2022). She utilizes different modalities depending on each individual patient's needs and goals which include: deep tissue, cupping therapy, myofascial release, trigger point, neuromuscular, and lymphatic massage. Katelyn is also a Registered Yoga Teacher who has studied and practiced different types of yoga such as Iyengar, Ashtanga, Baptiste, Somatic, Yin & Yoga Nidra. She enjoys teaching students how to use their breath with movement to help create new space within their bodies both physically and mentally.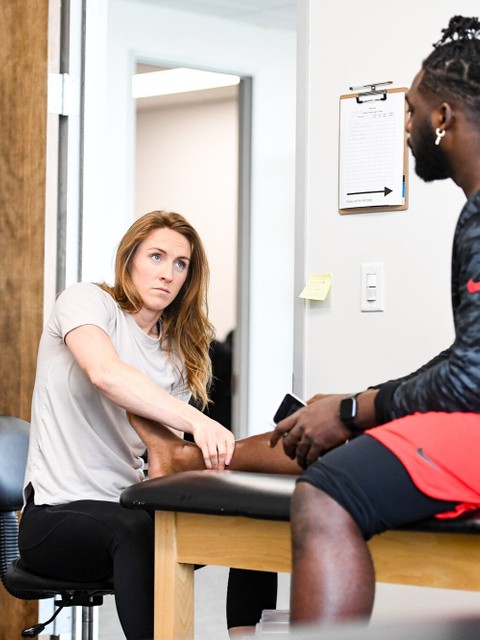 BRITT MYERS
PT, DPT
Britt graduated from James Madison University with a degree in psychology, and then from the University of Texas Southwestern with her doctorate in physical therapy. She has a passion for helping people which has brought her around the world, including Uganda working with women and children escaping sex trafficking, and now serves her local community as a certified Level 2 Crossfit trainer. Britt enjoys training as a competitive Crossfit athlete, serving at Watermark Community Church, and eating all of the available sweets.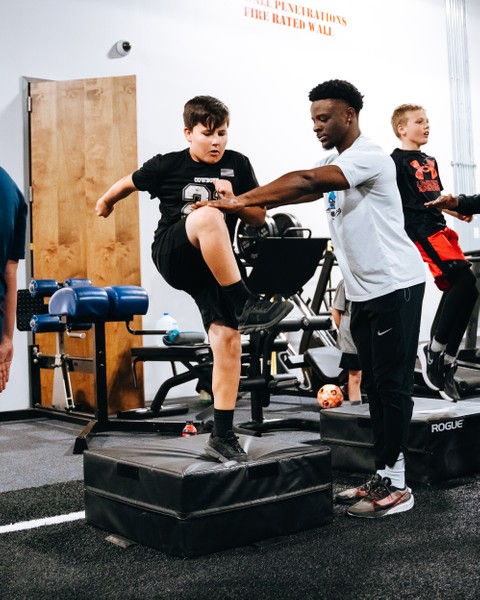 ALONZO TURNER JR.
Youth Development, Performance Specialist
Alonzo "Coach Zo" Turner is determined to help youth athletes develop into great performers. He is a performance trainer & youth development trainer at Built 4 athletics. Coach Zo has a Bachelors in Kinesiology from The University of Texas Permian Basin and 2 years of experience working with youth, college, and professional athletes. Coach Zo also has experience in playing professional football with the Frisco Fighters in the IFL.
KACI HINES
Built 4 It Nutrition
Kaci Hines is an Independent Distributor founding Built 4 It Nutrition. She has a strong passion for healthy living and fitness. Her passion and lifestyle reflect her philosophy on nutrition and supplementation which allows her to supply our clients and athletes with pre and post workout nutritional needs. She is currently a student at UNT where she is pursuing her degree in Social Work where she is wanting to provide services to vulnerable and underserved communities.